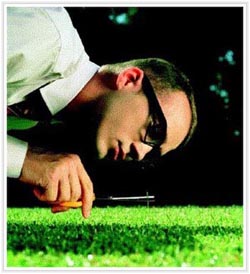 Suzhou Savera Shangwu Elevator Riding System Co., Ltd. was originated from "Suzhou Shangwu Elevator Riding System Co., Ltd." that was founded in 1986. The name was changed into "Suzhou Savera Shangwu Elevator Riding System Co., Ltd." since the joint-venture cooperation with Savera Group- world guide rail leader in the year 2003.
The company is located in Wujiang city, where is well known as "a land flowing with milk and honey" in Jiangnan area with convenient stransportation . The company factory area is 57600㎡, including building area 31000㎡ and greening space 20000㎡.
The company was originated from town-founded farm machinery plant, which was in depression at that time because of no market, no advanced technology and no much money. After associated with the third factory of Shang Steel in 1986 and founded the guide rail factory, it developed elevator guide rail products with the resources from big companies, but it still developed slowly. In 1999, the government restructured the farm machinery plant, and the Savera Shangwu Elevator Riding System Co., Ltd. came into being. In the following 4 years, the company stuck to the principle of "the customer is the center, and the market is the guider", and successively solved the problem of capital, equipment and human resources, and run into the well developed direction. Its products also drove into the international market and attracted international attention. In order to further enhance the competition and international influence of the products, Shangwu Company was instructed by scientific development view, and initiatively imported advanced technology and management idea. It developed with help from others, and joined with the Spain Savera-world guide rail leader in year 2003, becoming SaveraChina-Shangwu Elevator Riding System Co., Ltd. Then its products promptly occupied the international market. In September 2007, the company invested 35 million RMB in building Savera Shangwu second factory to better meet customers' requirements, which greatly improved the production capacity and scale, and laid the foundation for the company to explore new markets.
Through the years' rapid growth and technology import and improvement, the company now has 15 production lines for guide rails, in which 3 lines are imported from Europe and 2 lines from Japan. We have established separate production systems to meet European, Japanese and domestic products and technology requirement. The company annual production capacity is 150,000 Tons and Achieve sales breakthrough 160000 tons in 2012, this year is expected to sell 200000 tons, 35% for export, to Japan and Korea, Middle East, India, Pakistan, America, Australia and so on.
The company has passed the authentication of ISO9001:2000 in 1997, and pass reexamination every year. The company was licensed as the high and new technology corporation at the end of the 2007, and the high and new technology product corporation in the early 2008. These constant-obtained honors play an important part in improving the company's brand.
Our company is the worldwide professional manufacturer of elevator guide rails, specifically produce kinds of elevator guide rails:
Solid guide rails include: T45/A, T50/A,T70/B,T75-3/B(8K),T78/B(8K),T82/B,T82-3/B,T89/B(13K),T90/B,T114/B(18K),T127-1/B(18K),T127-2/B(24K),T140-1/B(30K),T140-2/B(33K),T140-3/B(37K)
Hollow guide rails include: TK3(3KG),TK3A(3KG),TK5(5KG),TH5A(5KG,margin-turnover)
Various accessories include: fishplates, fasteners, clips and various brackets.
The company's main customers include Finland Kone Global, Japan Toshiba Global, Switzerland Schindler in Asia and Pacific, Japan Fujitec Global, America OTIS Global, Germany Thyssenkrupp Group, Japan Mitsubishi in Asia and Pacific and so on.
We now produce the super guide rail (used for lifts with speeds between 0 and 1.6m/sec), and the extra guide rail (used for lifts with speeds higher than 1.6m/sec). With the overseas advanced processing and inspection instruments to ensure products' high quality and requirement, we apply automatic control especially in straightening and inspection in which we are always in the leading place in the world. Meanwhile, we provide our customers excellent individual processing, packaging and logistics service, and also professional suggestions for products selection and supports for installation technology.
On the way of development, we always stick to the "people-centered"idea, and make our utmost efforts to create a talented management team by providing them with a study-oriented atmosphere and promising career opportunities and stages. We always stick to technology import and improvement, and supply our products with most advanced equipment and technology to global customers by sharing Savera HQ's mature technology and R&D. We always stick to the belief "customer delight", and make us one of important strategic and trustworthy partner in elevator industry and contribute our value to customer's supplying chain with great efforts and sincerety.

Our objective is to achieve "Being professional, concentrative and dedicate"- We are professional in guide rail production, concentrative on products and quality to win customer's trust, dedicate to customers' different needs and provide more local service.
By rooting in China, and serving our customers in the world, let's arm in arm with all friends to develop and realize our dreams together.